MIRON NURSKI • a long time ago • 4 comments
Huawei adds a gadget worth almost half the price of a smartphone to the set.
While the Huawei P smart 2020 was only a slightly refreshed smartphone from last year, thanks to which it could hit stores with Google applications installed, the P smart 2021 is a completely new design.
Huawei P smart 2021 has a screen that you can handle with a knuckle
Knuckle-touch detection was once reserved for the flagship Huaweia. Now the Chinese boast that this solution has found its way to a much cheaper smartphone.
You can take a screenshot by tapping your knuckle twice on the display surface. In turn, after "outlining" a shape, a screenshot fragment is immediately cut out.
The screen has an almost 6.7-inch diagonal, LCD matrix and 1080p resolution. In its upper part there is a single hole for a selfie camera.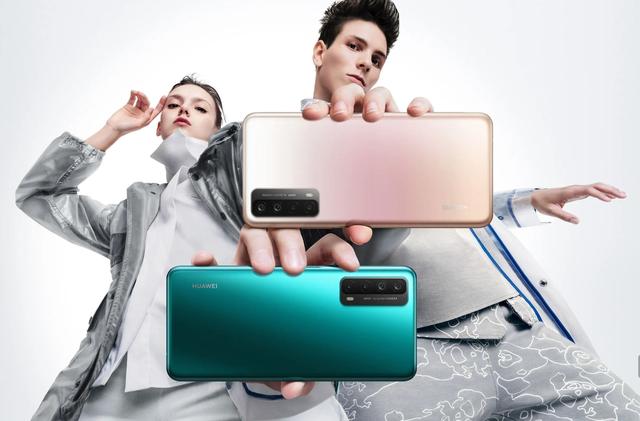 Huawei used a quad camera with a standard configuration
An island on the back panel hides:
A classic among this year's mid-range smartphones. The camera is of course supported by the night mode.
Huawei P smart 2021: specification
The heart of the phone is the refreshed Kirin 710A, and the full equipment looks like this:
Huawei declares that the 5000 mAh battery provides 38.2 hours of talk time over 4G, online video playback for 16.6 hours and LTE browsing for 12 hours. 10 minutes of charging with a power of 22.5 W is to translate into an additional 2 hours of movie playback.
The Huaweia P smart 2021 housing is made of plastic, and the fingerprint reader is integrated with the power button.
Android 10 with the EMUI 10.1 overlay is based on the Huawei Mobile Services platform and is devoid of Google services.
Huawei P smart 2021: price and availability in Poland
In Poland, the smartphone in the 4/128 GB version was priced at PLN 899. It is worth noting here that in other European countries the price is EUR 229, i.e. the equivalent of PLN 1050.
The presale will run from October 7 to 25. People who will use it can buy one of the two promotional products for PLN 1:
Headphones are definitely a more profitable gift, because their value is almost half the price of the smartphone itself.
Latest
Play network customers cut off from T-Mobile coverage
Respect Apple! The new ads for the iPhone 13 Pro are great