Whether you download your own videos or public posts by other TikTokers (only for your own use, of course, not for profit, so as not to infringe on the intellectual property rights of the original creator), you can download a video from TikTok and remove its watermark.
To do this, it's best to use third-party apps and support sites for which you'll need the URL for each TikTok video.
First, make sure you've downloaded the latest TikTok app update. If you are using iPhone, you can try this free way:
Copy the link of the video you want to download.
Go to this Mav Export page and click on the "Download Shortcut" icon.
At this point, you will see it open The Shortcuts app opens and a purple box lands on it.
Now, just press the white circle of the Mav export shortcut.
During this time, the app will ask you for permission to access your photos. Once you agree, you'll see all the clips you've copied the link to download.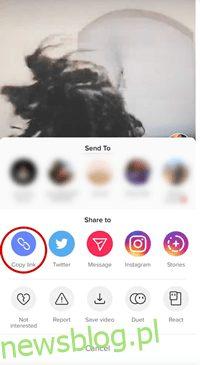 If you're using an Android smartphone, all you need to do is follow these few steps:
Click on the video of your choice exactly as you would like to share it.
Copy the link to it.
Upload the link to this page: snaptik.app.< /li>
Download the generated video.
That's it! Now you can enjoy videos that have no watermark and you can share them on other social networks.