Android 12 has been officially presented. Beautiful design, better privacy management and application hibernation are the most important news. Check what's new on your smartphone after the update.
Google has finally shown the latest version of its operating system. Android 12 after hundreds of leaks begins to hit our smartphones
photo: Google
Android 12 is the most beautiful mobile system ever
As much as I liked iOS 15, the new version of the operating system from Google beats him. Material You, a new design language, is to adapt to the user. A crowning example is the adjustment of the interface colors to the background of the main screen - without any interference on your part. Google intends to make this solution available to all producers, although initially it was supposed to be reserved for Pixels.
Material You is the best that has happened to Android / photo XDA
It is also important that the colors will be consistent at every level of the menu, submenu and system applications. The second thing is widgets - these (thanks to pressure from Apple, which really did them well) have finally been completely remodeled. They are nice, customizable and functional. For the first time, I want to really use them on my phone.
Application privacy and hibernation
Android 11 has brought major changes to the user's privacy. Granting temporary permissions, the ability to withdraw them after a long inactivity or setting access to specific components and data only while using them is something we use every day. However, there was no clear management panel - and here it is. Now you can easily check which applications use the microphone camera or location data.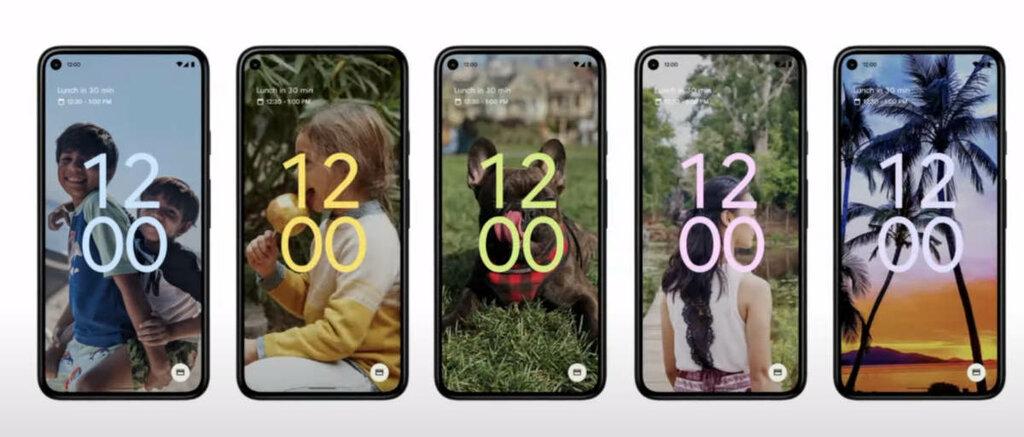 Privacy panel in Android 12 / photo XDA
The second cool thing is application hibernation. The way this works is that if you haven't used a program for a long time, it will go to sleep. It will not consume any resources, and all granted permissions will be revoked. This is great - no application that you used once and forgot about it will not be able to receive data about your location or secretly use the microphone.
Other changes in Android 12
Google also tried to add a gaming panel that allows you to measure FPS, screen recording and screening. There are also rolled screenshots (available in many overlays such as EMUI) and the one-handed mode that reduces the interface. An interesting novelty is also the conversation widget:

photo: xda-developers xda-developers

You can read the full list of changes (be warned, it's more fun for nerds) on the Google website.
When will you get the update to Android 12?
If you don't have Pixel or the top OnePlus, it's not going to be fast. Strongly generalizing and simplifying - if you have a flagship from 2021, you can count on the beginning of next year. If a new average is around April and May. All the rest must be patient and wait even until the vacation. These are, of course, only my assumptions, but supported by several years of observation.
Important note: Despite the launch of Android 12, Pixel smartphones are not yet receiving the update.
Are you curious if your current phone will get the new version of the system? Check out our (almost) complete list of smartphones with Android 12 update. Why almost? Because we hope some producers will want to extend the support.
Android 12 - List of ALL phones that are currently provided with the update