Reading the comments under the reviews of recent Huawei smartphones, I can see that some users make it clear - they risked, they get tired, never again. I understand it perfectly, as well as the disadvantages of Huawei Mate 40 Pro, which Kamil pointed out in his text summarizing the time spent with a premium smartphone priced at PLN 5399 (in advance). For me, the lack of Google services and applications disqualifies the phone. I use Google software regularly also on iPhone 11 - from documents, drive, Gmail, Google Maps. Without them, I would have to completely change my "workflow", and I don't know what would have to happen for me to take such a step.
This will interest you Huawei announces HarmonyOS for next year and presents EMUI 11 Huawei is not giving up and wants to fight Google and Microsoft
Googlefier as a rescue for a Hauwei smartphone without Google
There are several ways to install Google applications on Huawei smartphones, but it has never been so easy, fast and fun. Created by one of the members of the XDA Developers Googlefier forum, this is what it is supposed to be. After installing the software, all you need to do is give it the appropriate permissions, and then follow the few steps displayed on the screen. The program uses a method that uses LZ Play, which we know from the times of its predecessor - Mate 30. After completing all the steps, the Google Play Store appears on the phone with the option of logging in to the Google account, and thus the option to install all the necessary Google applications. If someone has any problems, a video with instructions on how to deal with it will definitely be useful: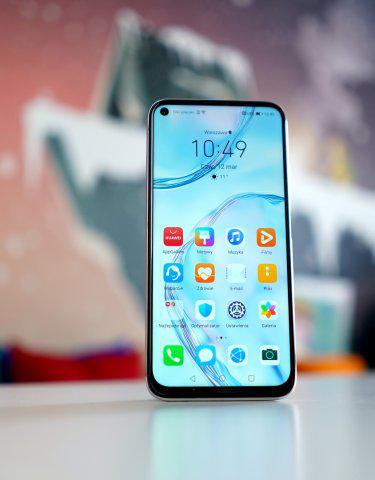 XDA Developers forum members tested Googlefier on Huawei P40 Pro and MatePad Pro tablets running on EMUI 10 and the entire installation process did not take more than 5-7 minutes. It is recommended to start the installation on a phone restored to factory settings and backed up all data. Googlefier works on both Huwei and Honor smartphones, and you can download it from this link.
Also read: I would not be able to distinguish from the rest if it were not for the lack of favorite applications. Huawei P Smart 2021 review
Is it possible to use a Huawei smartphone without Google services?
Yes. Do not believe the information that Huawei smartphones deprived of Google services are bricks with which nothing can be done. Problems with them do not result from shortages in the equipment, because regardless of the price shelf, they are one of the best smartphones in their segment. Especially that you can buy them in cool promotions (maybe not Mate 40 Pro), so you should consider buying. However, you have to take all the pros and cons, and then assess whether the lower price is worth either combining or switching to other applications or solutions. AppGallery, the original Huawei store, is constantly developing, offers a lot of cool promotions on which you can get a lot of vouchers. The Chinese company fights very hard for the user, I have never seen anyone so intensely promote their own store. However, this one still has a lot of shortcomings and users bounce off it looking for popular software or games that they used before. An example is the still popular Pokemon GO, which is not only not in the AppGallery, but even if it was - it will not work because it uses Google services. For me, even the sensational price of a Huawei smartphone would not be the reason why I would give up many years of habits, paid Google Drive space or the Gmail mobile application and a well-functioning e-mail from Google. I do not even mention Google Maps, because every time I accidentally click Apple Maps on my phone, I quickly close it and run the Google program.
Keep reading below New speaker, watch, headphones and glasses. Huawei presents the upcoming PKPiotr Kurek equipment Huawei Mate 40 Pro - first impressions. A beautiful smartphone that requires a change of many tools and habits KŚKamil Świtalski
source