Strona główna›Najfajniejsze ukryte funkcje, jakie można znaleźć w iOS 1401.03.2021 16:19Karolina Kowasz
Each iOS update brings new features to its users, as well as many bug fixes and system performance improvements. The current version of iOS 14.5 is packed with new features that many users haven't had a chance to discover yet.
Changing default apps
Not all users know yet that they can easily switch from Apple Mail or Safari to the apps they prefer. The new functions of default applications allow you to switch these programs to those that the user actually wants to use on a daily basis. To do this, just go to the settings, and then select the options of the program that we want to use by default. There, just change the settings, e.g. "default mail application" to this application.
Privacy Reports
In the same way as in the example with the e-mail client, we can also change the default browser on our smartphone in a simple and quick way. In the case of browsers, however, we also have the ability to know how many ad trackers we encounter on any given website or throughout our browsing activity.
If we want to check it in Safari, we have to open the browser and then visit any website. After clicking the Aa button in the address field at the top of the screen, we will find the privacy report. In it we will see the number of trackers that are actively blocked by the browser. By clicking on the privacy report, we can view a more detailed log of ad trackers that have been blocked or prevented from being tracked by the browser.
Application Library
The new app library acts as a drawer, allowing you to get rid of countless home screens full of apps that you rarely use. Instead of going through each app one at a time and sending them to your app library, you can now easily hide entire home screen panels with just a few taps. Just press and hold on an empty area of ​​your home screen to enter edit mode. Then click on the screen dots and select the checkmarks under each panel you want to remove. This won't delete the apps that are on your screen, but instead will move them to your app library where they will stay in your app drawer which you can access at any time.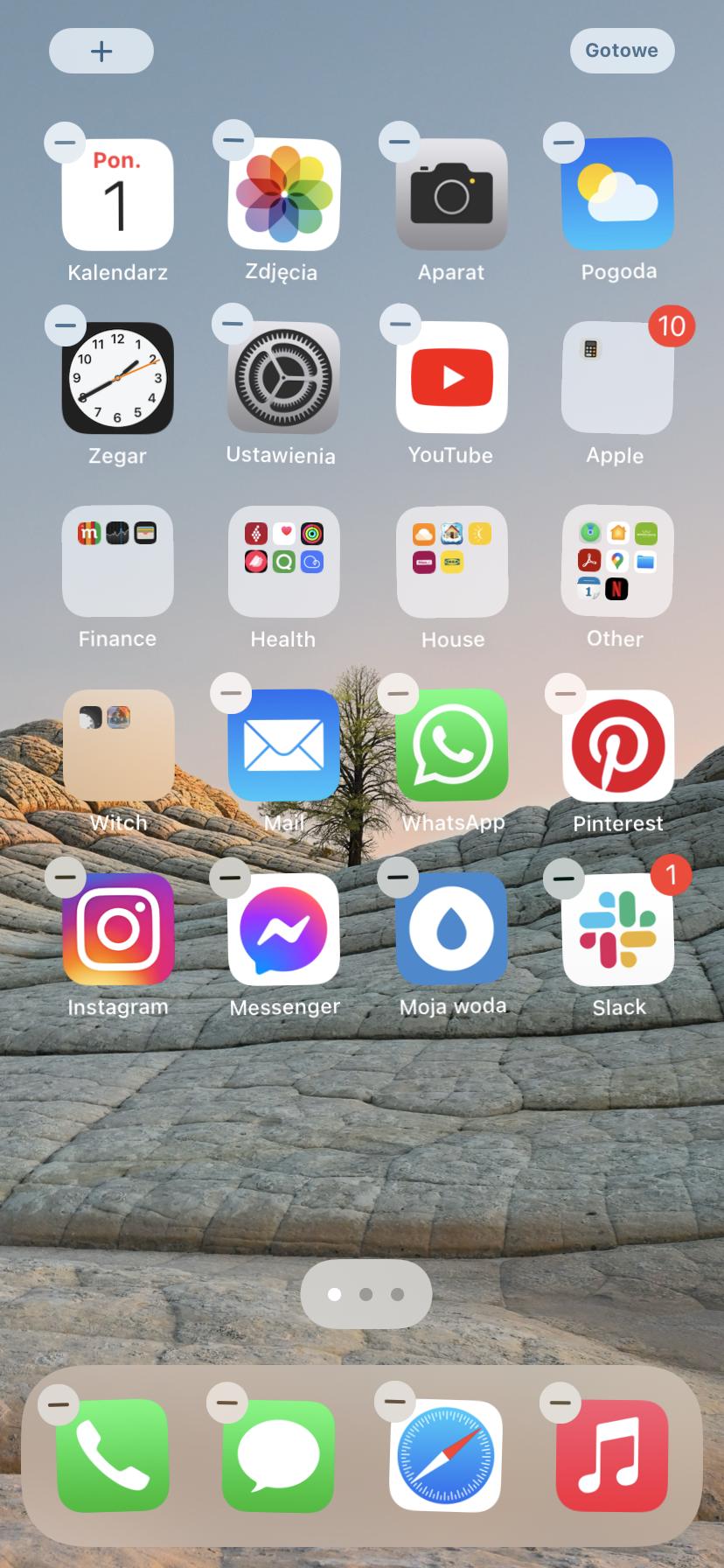 Many users have always complained that the apps they just downloaded were automatically placed on the home screen when installing them. Now you can easily change this setting, thanks to which they will go to the application library, where they will wait until the user decides that they need them. To change this setting, you need to open settings, select the home screen and change the "new downloaded apps" option.
Better photo format and photo hiding
If we are users of the iPhone 12 Pro or 12 Pro Max, we will be pleased that Apple has added a new image format - ProRaw. The new photo format is only available for these two iPhone models for now, with the ability to edit and enhance the overall look of photos in the Photos app. After installing iOS 14.3, the user must enable ProRaw in the settings of the Camera app. To do this, go to the settings, then to the camera and select the formats. There, you need to move the switch next to the Apple ProRAW option to change it.
As for the ability to hide certain photos or videos, it has existed in the system for a long time, but there was a big problem with it. Photos that were hidden by the user were stored in an album in the Photos app, making them very easy to find. In iOS 14, Apple added an option to hide this album, which allows you to effectively hide selected photos and videos.
Enabling this feature is very simple. Go to settings, then photos and turn off the hidden album option. Enabling this setting means that the hidden album will still be visible in the albums tab. After changing this setting, anything a user hides will still be saved on the device and in iCloud Photo Library, but you won't be able to see it unless you turn the hidden album feature back on.
How much does the app know about us?
If we go into the App Store and look at the description of any app, we will now find an app privacy section where each program developer is required by Apple to list all the data they track and use to serve ads. Many of the applications collect more data than users realize, so it's worth checking before installing. Just click View details to check what data the application actually collects.
It's worth noting that starting with iOS 14.5, each app will ask if the user allows it to collect this data and use it to serve better ads.
programs
AktualizacjeAktualizacjeNowościZobacz więcej ›