SPIDER'S WEB
Technology
Tech
Software
How to install applications on Huawei smartphones without Google Play?
Users can download applications themselves from the manufacturer's website or transfer applications from another Android device using Huawei Phone Clone. The manufacturer also made sure that its smartphones had their own application store. After the first launch of Huawei AppGallery, a suggestion to install applications from partners appears.
Programs such as Onet, Squid, Ipla, Audioteka and InPost Mobile are selected by default. In addition, you can immediately download items such as Aliexpress, Allegro, Snapchat, Yanosik, SkyCash and the unofficial Messenger Lite Pro. The list also includes Fortnite Installer, a small program that automatically downloads the most popular video game in the world to your phone.
Huawei AppGallery also has plenty of other items. Without any problems, a few minutes after starting the Huaweia phone, I found the Amazon application in the pre-installed store, the GG messenger, the OLX platform client, discount coupons from the Rossman and Lidl store chains, and JakDojade timetables. However, I was unable to find all the desired programs.
Fortunately, there is an application in the Huawei AppGallery for this purpose, which is called MoreApps.
The program called MoreApps aggregates in one place information from which sources you can install programs that are not officially available on Huawei smartphones. It is true that the Chinese company is trying to ensure that all important programs appear in the AppGallery collections, but it will take a long time before all major partners can be convinced to do so.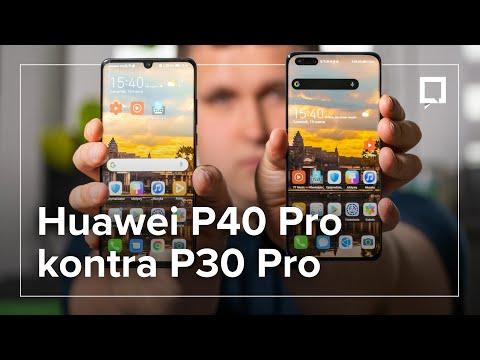 Before this happens, Huaweia customers can use the existing base instead of searching for all the applications unavailable in the store on this company's smartphones. MoreApps recommends several different installation methods on the subpage of each application in its database. If there are several of them, it is up to the user which one to choose.
MoreApps offers both the installation of applications from APK files downloaded directly from their developers, as well as web versions of popular services that can be pinned to the desktop. In some cases, it is recommended to use an APK file aggregator. You can both install the APK Pure application and download files from the provider's server via the browser each time.
What can be found in the MoreApps collection on Huawei smartphones?
To check the operation of AppGallery and MoreApps, I borrowed a Huawei P40 Lite E smartphone for editorial tests. I loaded MoreApps on it, and after a while I saw a list of selected applications from Google and clients of such popular services as Facebook, Spotify, Netflix, Twitter or Dropbox. I tried to install some of them.
Admittedly, I had to click a bit to give the operating system a lot of permissions for manual installation of programs, but in the vast majority of cases I managed to upload the applications I needed. It was also without major problems, thanks to which I could watch a video from Netflix and YouTube on a Huawei smartphone, use Google Maps, etc.
I checked the operation of MoreApps on the example of the Huawei P40 Lite E phone, but the program can also be installed on other phones with Huawei Mobile Services. These include other models from the Huawei P40 line and smartphones such as the Huawei Mate 30 Pro and the foldable Huawei Mate Xs. The program can be found in the AppGallery directly at this link.
MoreApps, however, has some limitations.
Unfortunately, still applications dependent on Google services such as Google Maps, even if they appear in MoreApps, may or may not work due to compatibility issues. not install at all, or cause problems after installation. Fortunately, there are not many such cases. Huawei also makes sure that these situations are less and less.
Some consolation may also be the fact that on the subpage of most applications available in MoreApps there is a list of recommended replacements. Thanks to this, people who are looking for a way to install the GBoard keyboard are recommended Swiftkey from Microsoft, and instead of Chrome, you can choose a browser directly from Huawei.
Just remember to be careful when installing apps from outside the Huawei AppGallery. The user must also ensure that the applications downloaded by him from outside the official repository are up to date and check for new versions from time to time. Still, it's worth taking a look at MoreApps, because thanks to this solution you can save some time.
Tags: AppGalleryHuaweihuawei appgalleryhuawei mobile servicesHuawei MoreAppsMoreAppsHuawei services